Products for hearing impaired
Pętla indukcyjna PL1/K1 to nieocenione akcesorium wspomagające komunikację z osobami niedosłyszącymi, wzmacniające dźwięk poprzez stworzenie pola dźwiękowego o obszarze 1,2 m kw. Posiada obudowę z tworzywa ABS, jest wygodna do przenoszenia, łatwa w obsłudze oraz estetyczna. Stanowi wytrzymały system nagłośnieniowy o słyszalnej częstotliwości.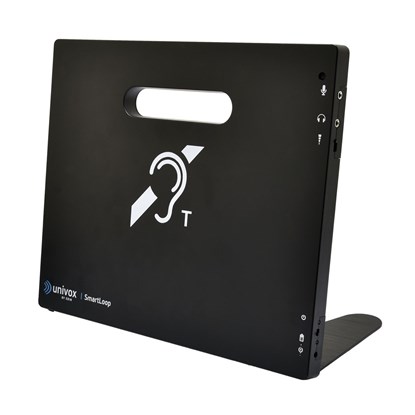 Pętla indukcyjna SmartLoop wspomaga rozmowę podczas spotkań, zapewniając wszechstronną pomoc dla użytkowników aparatów słuchowych. SmartLoop jest zasilana przez akumulator litowo-polimerowy i jest gotowa do natychmiastowego użycia.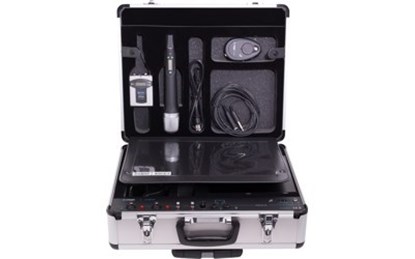 Univox P-Loop 2.0 to rewelacyjny, przenośny system nagłośnieniowy działający w oparciu o pętlę indukcyjną. Obejmuje nagłośnieniem obszar 150 metrów kw., sprawiając, że dźwięk wysokiej jakości dociera do uszu osób niedosłyszących. Wygodny sposób przenoszenia zestawu w walizce na kółkach z teleskopowym uchwytem umożliwia zastosowanie urządzenia w dowolnym miejscu. Univox P-Loop 2.0 jest niezastąpiony w instytucjach i organizacjach działających na rzecz osób niedosłyszących, w hotelach, salach konferencyjnych, halach wystawowych, w szkołach czy budynkach biurowych.