Zegarki mówiące i brajlowskie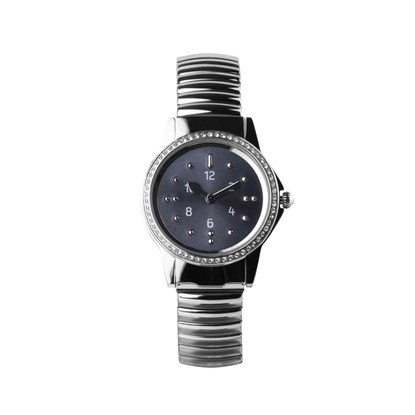 Brajlowski zegarek damski na regulowanej bransolecie ze stali nierdzewnej, zakładany na nadgarstek. Zegarek posiada tarczę w kolorze ciemnografitowym oraz kopertę wykonaną ze stali nierdzewnej ozdobioną przezroczystymi kryształkami.
High-quality Braille watch with metal bracelet.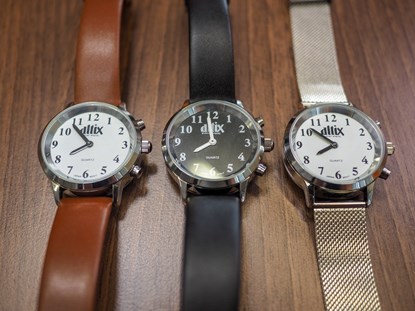 Zegarek mówiący Altix to świetne rozwiązanie w atrakcyjnej cenie dla osób niewidomych, słabowidzących oraz seniorów. Posiada dużą czytelną tarczę analogową w wersji białej lub czarnej. Zegarek można obsługiwać i konfigurować bezwzrokowo.